Recently, DCAR board member Jean Poitevien testified before a D.C. Council committee on the implementation of a 2020 law that established the Department of Buildings (DOB) and went into effect on Oct. 1. The law is the result of the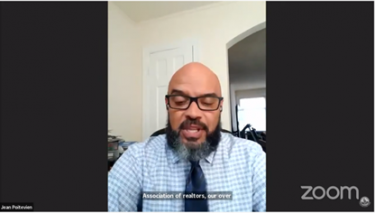 Council splitting the Department of Consumer and Regulatory Affairs (DCRA) into two separate entities: the Department of Licensing and Consumer Protection and the DOB.
Poitevien noted the important interactions DCAR members have had with DCRA over the years and the challenges members have faced. He expressed DCAR's desire to work with the new District agencies to improve the overall efficiency and effectiveness of government processes in the real estate industry.