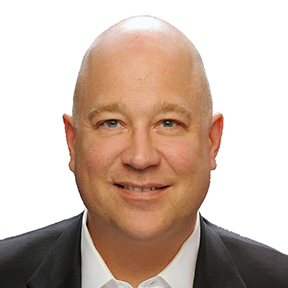 FREDERIC BATES SELECTED AS DCAR'S 2022 REALTOR® OF THE YEAR!
Frederic Bates served as DCAR's 2021 president and has served on the Executive Committee since 2018. He was a principal broker with eXp Commercial & eXp Realty in Virginia and is licensed to practice real estate in the District of Columbia, Maryland and Virginia.
Fred has been active in DCAR for many years, having served on the Board of Directors beginning in 2014. Additionally, he served on the DCAR Public Policy Committee from 2013 to 2015 and the National Association of REALTORS® Board of Directors in 2021. Fred has also been active in the Washington, D.C. community. He served as a board member for the Sexual Minority Youth Assistance League (SMYAL) and is a Founder of Friends of Gompers Park and a Founder of Friends of 10th Street Park.
Fred earned his Bachelor of Science degree in accounting from Saint Louis University.
Congratulations, Fred!
Previous REALTOR® of the Year winners
District of Columbia Association of REALTORS®
2021 – Kymber Lovett-Menkiti
2020 – Christopher Suranna
2019 – Colin Johnson
2018 – Ed Wood
2017 – Angela Jones
2016 – Nathan Carnes
2015 – Bonnie Roberts-Burke
2014 – Obiora "Bo" Menkiti
2013 – Edward K. Downs
2012 – Suzanne Des Marais
Washington, DC Association of REALTORS®
2011 – Brenda Small
2010 – Frank A. Pietranton
2009 – Elizabeth L. Blakeslee
2008 – Holly Worthington
2007 – Constance Maffin
2006 – Robert C. Schwartz
2005 – Scott M. Johnston
2004 – W. David Bevirt
2003 – Philip S. Thomas, Jr.
2002 – Dale Matteson 
2001 – Susan J. Thomas
2000 – Bill Pruting 
1999 – Brooke Myers 
1998 – Steve Jacobson
1997 – Norris Dodson 
1996 – Joseph Borger
1995 – Robert Graham
1994 – No award given
1993 – No award given
1992 – No award given
1991 – No award given
1990 – Rick Brown
1989 – David Sachs
1988 – No award given
1987 – G. Thomas Borger
1986 – C. V. Brenneman, Jr.
1985 – James L. Eichberg 
1984 – Lillian E. Bowen
1983 – Kenneth J. Luchs 
1982 – Justin Hinders
1981 – William S. Harps 
1980 – James R. Ingham, Jr.
1979 – Joseph L. Donnelly
1978 – Foster Shannon
1977 – Sol H. Wolbert
1976 – Flaxie M. Pinkett
1975 – William C. Stuart, III
1974 – Earl W. Farr, Jr.
1973 – Wallace B. Agnew 
1972 – Joseph C. Murray
1971 – Henry E. Nichols
1970 – Martin R. West, Jr.
1969 – W. Donald Calomiris
1968 – George W. DeFranceaux
1967 – Oliver M. Walker
1966 – Thomas M. Walsh
1965 – Frank M. Doyle
1964 – Clarence Dodge, Jr.
1963 – Frank J. Luchs