December 2021
2021: A year of accomplishments for DCAR 
Before ringing in the new year, we want to share with you DCAR's top accomplishments in 2021. This year, DCAR:
Achieved major advocacy wins to protect your business and make the District a great place to call home
Cultivated and built relationships city leaders
Represented REALTORS® before the D.C. City Council
Engaged with District residents and community organizations
And so much more
Take a look at our DCAR Year in Review for all the details.
Thank you for your contributions to DCAR's success – we appreciate having you as a member of our association!
October 2021
D.C. Council returns from recess; foreclosure moratorium extended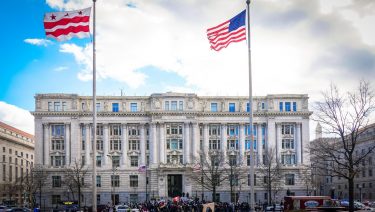 The D.C. Council reconvened with a flurry of legislation this week for their first legislative meeting since the summer recess. DCAR anticipates this fall will be highly active, with debates centered around ranked choice voting (RCV),  flood insurance, property management and other issues. The DCAR Public Policy Committee is laser-focused and is monitoring committee movement.
In other news, the Council extended the foreclosure moratorium until February 4, 2022, allowing enough time for the $50 million in federal relief to get to those homeowners who need it most. Read more about the Homeowner Assistance Fund (HAF).
September 2021
NAR highlights DCAR's advocacy success in protecting tenants, on-site personnel from reckless renters
This past spring, DCAR noted with alarm that dangerous incidents in rental properties were being reported, but housing providers were powerless to evict the perpetrators because of an especially strict eviction moratorium in place during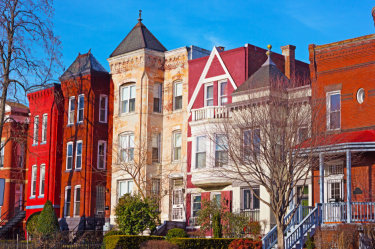 the public health crisis. DCAR helped the Housing Committee of the D.C. City Council to craft an amendment to allow for the removal of clear and present dangers from rental housing. Read the full article.
August 2021
DCAR celebrates disbursement of rental assistance funds hitting key target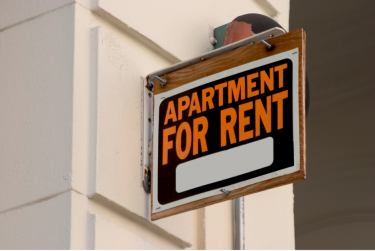 D.C. officials announced last week that more than $143 million, or 70 percent, of the $200 million federal rent relief money had been dispersed to D.C. residents. Under federal guidelines, D.C. was at risk of losing the funds if enough weren't distributed before the end of September.
The results are a solid win for DCAR members. Read more.
July 2021
DCAR signs Digital Equity Pledge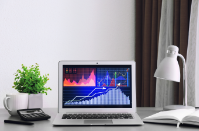 This week, DCAR signed a pledge from the Coalition for Nonprofit Housing and Economic Development (CNHED). By doing so, we are committed to finding ways to close the digital divide for all Washington, D.C. residents, regardless of income levels and resources, to ensure everyone has access to high-speed internet.
According to the U.S. Department of Housing and Urban Development, HUD-assisted renter households have particularly low connectivity rates. Forty-five percent of Washington, D.C. households earning less than $25,000 per year do not have access to high-speed internet and 34% of households earning $25,000-$50,000 per year do not have access to high-speed internet.
The pledge states, in part:
Together, we can create a District where residents can:
*Get a fair shot at career opportunities
*Assist their children with online learning or homework
*Access essential online life and health services, such as vaccinations or check-ups
*Engage safely with family, friends, small businesses and their greater communities
Additional information from CNHED about digital equity and inclusion can be found here.
June 2021
DCAR testifies on District's FY 2022 budget
On June 25, DCAR testified before the D.C. City Council on the District's FY 2022 budget, praising the emphasis that is placed on housing and noting the $24.5 million slated to help low-income, first-time homebuyers with down payment and closing costs assistance.
Further, DCAR pointed out that while the budget provides $102 million toward temporary shelter renovations, city officials must work diligently and compassionately to provide assistance to homeless District residents who currently reside in tents.
DCAR also noted that the Department of Consumer and Regulatory Affairs has made innovative improvements, but critical issues remain. With the present plan to fund the split of DCRA into two departments, DCAR offered its assistance when that process is completed. With REALTORS® having day-to-day interactions with DCRA, they can provide constructive feedback on ways the agencies can improve the experiences of customers. Video of DCAR's testimony is available here.
May 2021
DCAR continues testifying on key REALTOR® issues
On May 20, DCAR testified and raised several concerns regarding the Eviction Records Sealing Act and the Fair Tenant Screening Act. In particular, the DCAR Public Policy Committee is deeply troubled with the Fair Tenant Screening Act because it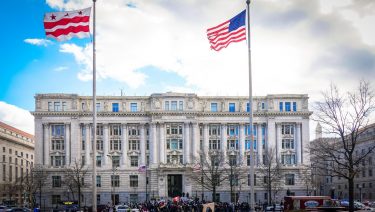 proposes heavy, undue burdens on small housing providers. Read testimony.
On May 21, DCAR was a part of an expert panel representing small housing providers to discuss how the district can equitably end various moratoria enacted during the public health emergency. Read testimony.
Most recently, on May 25, DCAR voiced praise and constructive criticism for the chairman's Eviction Protections and Tenant Screening Act. This legislation incorporates amenable ideas from the two legislative items heard on May 20 and presents a compromise. Read testimony.
April 2021
Exemption to the eviction moratorium
Through our call for action and targeted grassroots lobbying, the D.C. Council passed Councilmember Anita Bonds' emergency legislation, on a 12-1 vote, allowing evictions for health and safety purposes. The legislation is now on Mayor Muriel Bowser's desk, where we expect she will soon sign it into law.
Pausing an increase in license fee renewals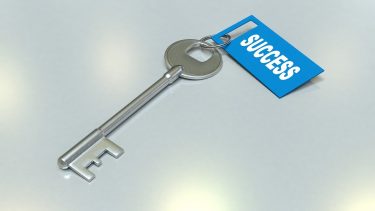 The D.C. Real Estate Commission was on a path toward adopting a $60 license fee renewal increase when DCAR organized a call for action (CFA) to oppose the increase – with eye-popping results.
307 DCAR members participated in the CFA and emailed the Commission in protest, asking why this was being adopted during a public health emergency. DCAR members also crowded the virtual room at the April 13 commission meeting to make our association's presence known. As a result, the Commission walked back the $60 increase.
Your voice makes a difference
We can't stress enough how pivotal call-for-action campaigns are to advocacy efforts. The last two CFAs are testaments to how quickly DCAR members can mobilize. We urge you to continue to pay close attention when we activate campaigns—it's a call to arms to protect our industry and we need your help! Thank you for everything you continue to do to support the issues that matter most to you.
DCAR members out in front
March Madness isn't reserved for basketball fans only. At the D.C. Council, March is packed with performance oversight hearings, which help the Council make budget decisions for the following fiscal year, that last well into the evening. In total, DCAR provided comments at six separate hearings. We want to recognize and thank the members that represented DCAR: President Fred Bates, Anthony Graham, Bonnie Roberts-Burke and Jean Poitevien (who waited for nine hours to testify!).
March 2021
Testifying in the District of Columbia
DCAR testified in the recent D.C. Council government oversight hearings that small housing providers need help and need more resources to help navigate the web of new and existing regulations. Take a look at the testimony from March 5 and March 9.