For additional information from your REALTOR® associations during the coronavirus pandemic, please also see the coronavirus updates page from the Greater Capital Area Association of REALTORS® (GCAAR).
February 14, 2022
Mayor Bowser announced today that the District's indoor mask requirement will end March 1. Also, beginning February 15, 2022, indoor venues will no longer be required to verify that patrons are vaccinated. Businesses may choose to keep vaccination requirements in place.
More information can be found in the Mayor's Situational Update.
January 26, 2022
D.C. Mayor Muriel Bowser announced today that she is extending the city's indoor mask requirement through Feb. 28. She also extended the limited COVID-19 public health emergency until Feb. 15. More information about both orders can be found on the Mayor's website.
January 13, 2022
Beginning Jan. 15, the District of Columbia will require all patrons aged 12 and up to provide proof of having received at least one dose of a COVID-19 vaccine in order to be admitted to many public businesses, including indoor food and drink establishments, entertainment venues and indoor exercise and meeting facilities. On Feb. 15, two doses of vaccine will be required to enter. More information can be found here.
November 21, 2021
Today, the District of Columbia reimposed the city's mask mandate due to increased coronavirus caseloads. Masks must now be worn in most public places, including grocery stores, gyms, bars and restaurants. The mandate will last through Jan. 31. A copy of Mayor Bowser's situational update is here.
Additionally, the District is distributing free rapid antigen test kits at the city's eight libraries, one in each ward, so that District residents can test themselves at home.
November 16, 2021
D.C. Mayor Muriel Bowser announced Tuesday that the District will no longer require masks in most public establishments beginning Monday, Nov. 22. Updated guidance from the D.C. Health Department states masks must be worn:
in any private business that requires one
on public transit
inside schools, libraries and care facilities
in D.C. government buildings where the public interacts with employees
in nursing homes, shelters and other congregate care facilities.
More information can be found on slides 19-20 in the mayor's situational update.
July 30, 2021
D.C. Mayor Muriel Bowser implemented a mask mandate that went into effect on Saturday, Aug. 1. Masks are again required indoors in the District, regardless of vaccination status for everyone older than 2 years old. Please note that some D.C. businesses are requiring proof of vaccination status in order to be admitted. The full text of the Mayor's order is available here.
May 18, 2021
Effective Friday, May 21 in the District of Columbia, individuals who are fully vaccinated are no longer required to wear masks indoors, with some exceptions including public transportation, schools and childcare, correctional facilities, homeless shelters and healthcare settings. Capacity limits on businesses will also be lifted. Read the Mayor's Executive Order. 
May 3, 2021
On Saturday, the District of Columbia issued updated guidelines regarding vaccinations and rules for fully vaccinated individuals, mask-wearing and more. Details.
April 6, 2021
Mayor Bowser announced last night via Twitter that on Monday, April 19, all D.C. residents 16 and older will be eligible for the COVID-19 vaccine. All essential workers in Phase 1C Tier 3 still become eligible on April 12. This includes individuals working in residential or commercial property management.
March 22, 2021
DC taxpayers now have until May 17 to file their 2020 income and franchise tax returns, in line with the revised federal timeline announced earlier this week. The DC Office of Tax and Revenue announced the automatic extension to file and pay — no application required — in a Friday afternoon blog post.
Taxpayers can still request a filing extension until Oct. 15 or Nov. 15, but they would need to make all required payments by May 17. The change announced Friday does not affect the deadline for estimated taxes, with the first-quarter payment still due by April 15.
March 17, 2021
The Council granted Mayor Muriel Bowser authority to extend D.C.'s public health emergency over the coronavirus pandemic to May 20, 2021. The emergency was set to expire at the end of this month. Bowser first declared an emergency March 11, 2020. The extension also applies to eviction and utility shutoff bans. More information included here.
March 15, 2021
In today's situational update from DC Mayor Muriel Bowser, she says that as of May 1 when phase 2 of COVID vaccinations begins, all DC residents 16 years and older who were not included in previous phases will become eligible.
March 5, 2021
The pandemic has shifted the traditional renewal dates for professional licenses in the District of Columbia. Professional licenses are valid during the public health emergency and will remain valid until 45 days after it ends. Read more. Any licensee status can be verified by using the look-up tool available on the DC Real Estate Commission website. Additionally, the D.C. Council voted to authorize Mayor Muriel Bowser to extend the public health emergency to May 20, 2021; we anticipate she will release another executive order soon.
February 3, 2021
The District of Columbia Association of REALTORS® are working with city officials to ensure the real estate industry is protected and can continue during this pandemic. As the vaccination protocols progress, we are in constant contact with our governmental and industry partners to continue advocating for the essential role you play in the day-to-day preservation of our economy.
Real estate professionals, deemed essential by previous pandemic-related health department and executive regulations, are slated for Phase 1C, Tier 3 vaccination. The district is currently progressing through Phase 1B.
For more information, visit the COVID-19 Information Portal for the District of Columbia.
June 22, 2020
Open houses may now be held in the District of Columbia, with restrictions.
Phase Two of reopening began today in the District of Columbia. In her updated executive order, DC Mayor Muriel Bowser addresses open houses:
XII. PHASE TWO REAL ESTATE, CONSTRUCTION, AND DEVELOPMENT
Open houses may be held…provided that:
• There is no crowding within the building or at the site, such that all persons or groups can maintain social distance;
• There shall not be more than fifty (50) persons at a property indoors at any one time;
• Agents or hosts must make best efforts to capture names, time of arrival, and contact information of attendees, to assist in possible contact tracing.
Regarding the status of real estate offices during Phase Two: Businesses shall continue to have employees telework to the greatest extent consistent with their business operations.
Read more about Phase Two in DC.
All information, including the latest updates on guidance, can be found at https://coronavirus.dc.gov/phaseone.
DCAR will continue to update you as more information becomes available.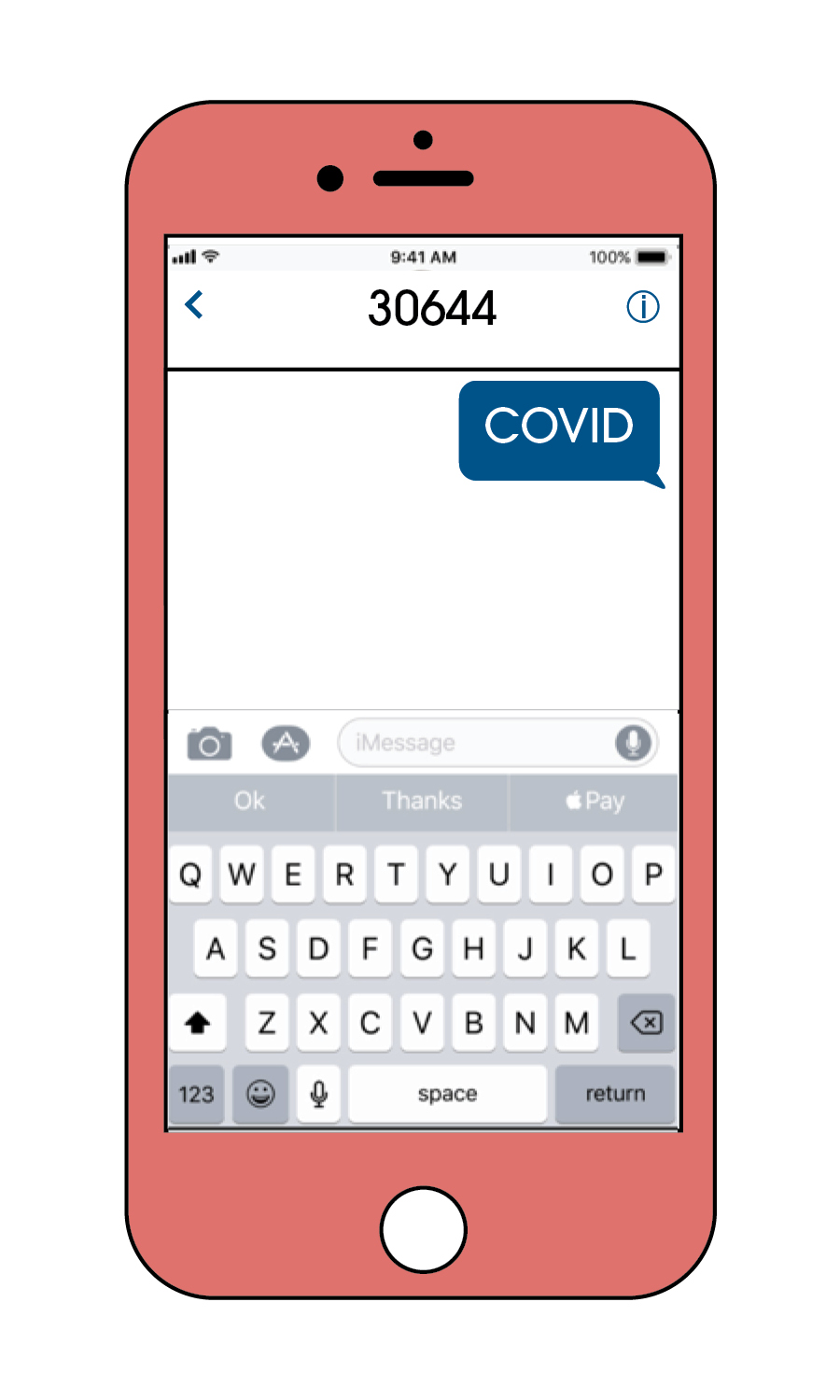 Text COVID19 to 30644 to sign up for important coronavirus updates!
IMPORTANT NOTE
The information in this email is for informational purposes only and should not be relied upon as formal legal guidance by DCAR members, including affiliate or secondary members, nor communicated as formal legal guidance to any members of the public.
As the COVID-19 situation continues to develop, DCAR members, including affiliate and secondary members, and their clients are advised to verify all information with federal, state and local authorities, their brokers and/or their corporate counsel before making any decisions related to the contents of this email or their business practices.
DCAR is a trade association at the service of its members and there is no attorney-client relationship intended or implied.
Important COVID-19 resources
DCAR has compiled the following links for DC Realtors® to reference during the COVID-19 pandemic:
Previous Updates
June 22
June 11
June 4
April 23
April 16
April 8
April 7
April 1
March 28
March 25
March 17
March 12