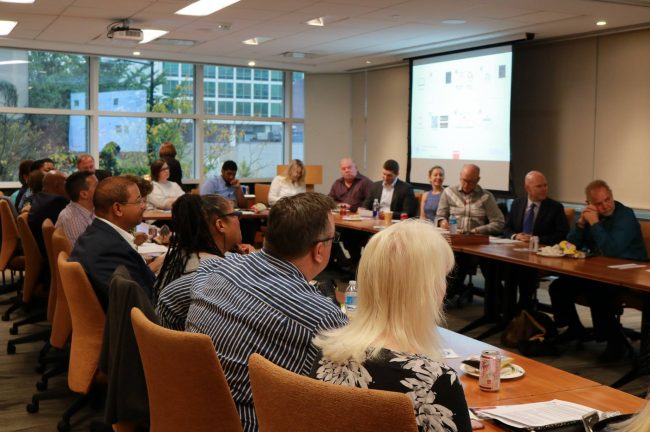 DC has long valued the importance of homeownership, which is why programs such as HPAP exist. The District has also made affordable housing a priority, not necessarily just for the lowest income residents, but for a variety of income groups.
Here is a quick look at some of the city's housing programs, who they effect and how they might be able to help you own a home.
First-Time Homebuyer Tax Benefit
Thanks in part to the work of DCAR, DC now has a tax benefit in place for first-time homebuyers once again. The First-Time Homebuyer Tax Benefit lowers the recordation tax for qualified DC residents to 0.725%, as of October 2017. More information (members only)
Home Purchase Assistance Program (HPAP)
HPAP provides interest-free loans and closing cost assistance to qualified applicants looking to purchase a home. Depending on the borrower's income, payments are deferred for five years or longer. More information
DC Open Doors (DCOD)
DC Open Doors offers fully forgivable second-trust loans, as well as below-market interest rates for first-trust mortgages for the purchase of homes in DC. More information
Negotiated Employee Assistance Home Purchase Program (NEAHP)
NEAHP provides financial assistance with down payments and closing costs for government employees looking to purchase a home in DC. The aid comes by way of a grant, and it can be up to $26,500 in value. More information
Mortgage Credit Certificate (MCC)
The MCC allows qualified borrowers to claim a Federal Tax Credit of 20% of the mortgage interest paid during each calendar year. More information
HomeSaver
HomeSaver is a program that provides assistance for unemployed or underemployed DC homeowners who are at risk of losing their homes due to foreclosure or delinquent property taxes. More information
Home Purchase Rehabilitation Program (HPRP)
HPRP helps first-time homebuyers in the District to purchase homes that require limited repairs to address health, safety and building code violations. More information
Additional useful housing links are provided here.