DCAR is led by a group of volunteer REALTORS® and associates who dedicate much of their time and energy to furthering the organization's advocacy efforts here in Washington, DC. The Board of Directors consists of a diverse group of volunteers who contribute their real estate experience and expertise.
Executive Committee
President: Frederic Bates
President-elect: Tom Daley
Secretary: Tony Mancuso
Treasurer: Colin Johnson
Immediate Past President: Kymber Lovett-Menkiti
Directors
Stacey Barton
Harrison Beacher
Andi Fleming
Jennifer Frewer
Sam Medvene
Jean Poitevien
Ansa Tyus
GCAAR President
Jan Brito
Presidential Appointees
Sam Hollman
Alex Waters
NAR Directors
Angela Jones
Christopher Suranna
Public Policy Committee Chair
Betty Pair
NAR Regional Vice President
Bonnie Roberts-Burke
DCAR Staff
Your DCAR staff is available to listen to feedback, questions and testimonials.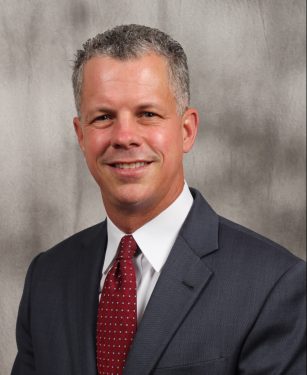 Association CEO: Scott Reiter
Phone: (202) 626-0096 | sreiter@dcrealtors.org
Scott Reiter is the chief executive officer for the District of Columbia Association of REALTORS®, where he oversees the association and its operations. 
Prior to joining DCAR in 2018, Scott spent nearly 20 years at the National Association of REALTORS®. In his last role, he served as the vice president of RPAC Disbursements and Political Programs, where he oversaw all political and issue disbursements made by NAR and the REALTORS® Political Action Committee, the nation's largest trade association PAC – which is complemented by the association's multi-million dollar public advocacy program. He also oversaw the political field staff, in addition to serving as the political field representative for Washington D.C., Delaware and Maryland. 
Before joining NAR in 1999, Scott worked for three years for U.S. Senator Ron Wyden of Oregon, working on his 1996 special election campaign, in his D.C. legislative office and as the deputy finance director on his 1998 re-election campaign. Prior to Wyden, Scott worked on campaigns and on Capitol Hill from 1990-1995 for various members of Congress and candidates from North Carolina, Massachusetts, New York, Virginia and Kansas. 
He served as the 2016 president of the National Association of Business Political Action Committees. He is a former board member of the Mid-Atlantic Chapter of the American Association of Political Consultants.   
Scott grew up in upstate New York before graduating from Wake Forest University with a Bachelor of Arts degree in history and earning a master's in political management from the George Washington University. He continues to stay active with GWU by serving on the Graduate School of Political Management's Alumni Advisory Board and has been honored as a Distinguished Alumni by the school.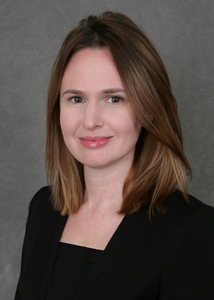 Vice President, Government Affairs: Katalin Peter, Esq.
Phone: (202) 626-0094 | kpeter@dcrealtors.org
Katalin Peter serves as the vice president of government affairs and public policy for both the D.C. Association of REALTORS® and the Greater Capital Area Association of REALTORS®.   
Her duties include serving as the chief lobbyist and strategist for all legislative and regulatory operations, as well as overseeing grassroots lobbying activities. Katalin is also an attorney and provides general counsel services to both associations. 
Prior to joining the REALTOR® associations, Katalin worked first in commercial litigation with the automotive and insurance industries. She then continued her career as a public interest legal fellow with the U.S. House of Representatives Judiciary Committee during the 2008 housing crisis, and later with Congresswoman Donna Edwards for Maryland's 4th Congressional District.   
A first-generation Hungarian-American, Katalin received her economics-based Juris Doctor from George Mason School of Law and a Bachelor of Arts in government and German from Franklin and Marshall College.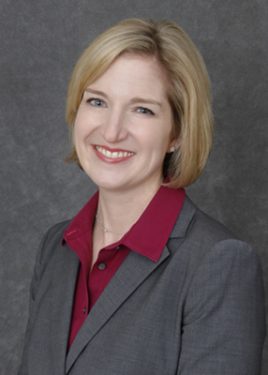 Vice President, Strategic Communications: Christine Barnhart, M.S., APR
Phone: (301) 590-2000 | cbarnhart@gcaar.com
Christine Barnhart is an award-winning communications and marketing leader with more than 20 years of experience in the field. She joined the Greater Capital Area Association of REALTORS® as vice president of strategic communications in February 2020. In this role, she is responsible for the strategic vision and implementation of all GCAAR's communications. 
Prior to GCAAR, she led the corporate Medicaid marketing initiatives for Magellan Health, a national health care company. She has worked as a marketing and communications consultant for non-profit and publicly traded companies and as a public relations associate at the Greater Baltimore Committee.  
As an Accredited member of the Public Relations Society of America, Christine has served her own professional association in various volunteer and board roles, including as president in 2007, and has won numerous awards for her professional work. She was previously a board member for The Frederick Children's Chorus and volunteers in the community and for her church. 
She holds a master's degree in communications management from Towson University and a Bachelor of Arts degree in communications from La Salle University, with a concentration in public relations.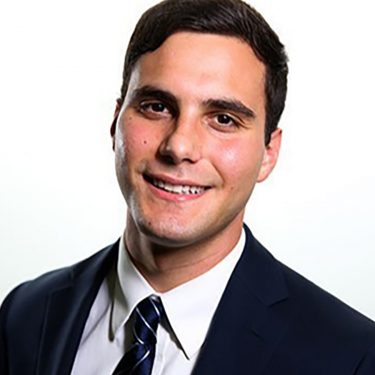 Associate Government Affairs and Political Director: Evan Loukadakis
Phone: (301) 590-8783 | eloukadakis@dcrealtors.org
Evan Loukadakis is from Louisiana and attended Louisiana State University for undergrad where he received a bachelor's degree in mass communication with a minor in business administration. He is currently pursuing a master's degree in public affairs from the University of Missouri.
Prior to joining DCAR, Evan worked as the government relations manager for the Home Builders Association of Greater New Orleans. He also gained valuable policy and legislative experience working in the Louisiana Legislature and for former Governor Bobby Jindal.