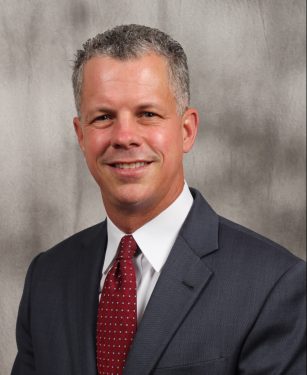 Association CEO: Scott Reiter
Phone: (202) 626-0096 | sreiter@dcrealtors.org
Scott Reiter is the chief executive officer for the District of Columbia Association of REALTORS®, where he oversees the association and its operations. 
Prior to joining DCAR in 2018, Scott spent nearly 20 years at the National Association of REALTORS®. In his last role, he served as the vice president of RPAC Disbursements and Political Programs, where he oversaw all political and issue disbursements made by NAR and the REALTORS® Political Action Committee, the nation's largest trade association PAC – which is complemented by the association's multi-million dollar public advocacy program. He also oversaw the political field staff, in addition to serving as the political field representative for Washington D.C., Delaware and Maryland. 
Before joining NAR in 1999, Scott worked for three years for U.S. Senator Ron Wyden of Oregon, working on his 1996 special election campaign, in his D.C. legislative office and as the deputy finance director on his 1998 re-election campaign. Prior to Wyden, Scott worked on campaigns and on Capitol Hill from 1990-1995 for various members of Congress and candidates from North Carolina, Massachusetts, New York, Virginia and Kansas. 
He served as the 2016 president of the National Association of Business Political Action Committees. He is a former board member of the Mid-Atlantic Chapter of the American Association of Political Consultants.   
Scott grew up in upstate New York before graduating from Wake Forest University with a Bachelor of Arts degree in history and earning a master's in political management from the George Washington University. He continues to stay active with GWU by serving on the Graduate School of Political Management's Alumni Advisory Board and has been honored as a Distinguished Alumni by the school.