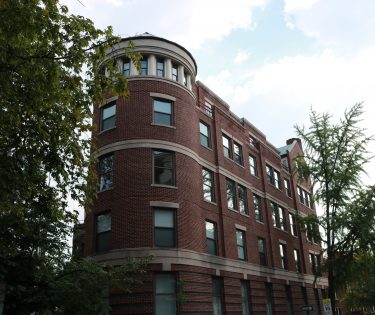 DCAR has a brand new home! After years of splitting our time between the NAR building in DC and the GCAAR office in Rockville (15201 Diamondback Dr.), we have officially moved into our own, brand new offices in Dupont Circle.
Here's what you need to know:
Where it is
1615 New Hampshire Ave. NW
3rd Floor
Washington, DC 20009
How to get there
Metro
Take the Red Line to Dupont Circle; exit using the Q St. escalator
Turn right onto Q St.
Walk two blocks on Q St. until you reach New Hampshire Ave.
Turn left onto New Hampshire Ave.
Walk about 500 feet down New Hampshire Ave.
Building will be on your right immediately after Corcoran St.
Driving
From Montgomery County:
Get on 270 going south toward DC
At the 270 spur, stay left
Stay in the right two lanes to get on 495 East
Take the MD 185/Connecticut Ave. exit
At Chevy Chase Circle, exit on Connecticut Ave.
Take Connecticut Ave. until just before Dupont Circle, then make a left on Q St.
Take Q St. two blocks, then make a left on New Hampshire Ave.
After about a block, building will be on your right
From Northern Virginia:
Take 66 East into DC by way of the Theodore Roosevelt Bridge
Follow that road (E St. Expressway) to 20th St., then take a left on 20th St.
Take 20th St. all the way up just past Dupont Circle, then make a right on Q St.
Take Q St. two blocks, then make a left on New Hampshire Ave.
After about a block, building will be on your right
From Prince George's County:
Take the Suitland Parkway west into DC
Turn right onto Firth Sterling Ave., then merge onto 295 North
Use the left two lanes to take the exit onto 695
Use the right lane to merge onto 395 South
Take the Maine Ave. exit, then keep right at the fork and follow signs for the 12th St. Expressway
Head north on 12th St., then take a left on Massachusetts Ave.
At Scott Circle, take the third exit and stay on Massachusetts Ave.
Turn right on 18th St.
Turn right on New Hampshire Ave., building will be on the right
Parking
Using the map below, courtesy of SpotHero, visitors can reserve parking for a specific slot on any given day around the Dupont Circle neighborhood.
Construction
Construction began in mid-August 2017, and we officially moved in on April 4, 2018. Now, we finally have our very own place, and we love it!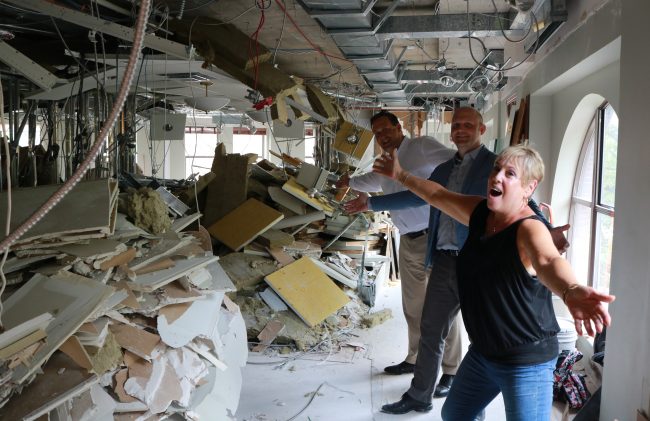 The property belonged to an organization in a very different industry, so we had plenty of work to do to remodel it once we took over the keys. Once construction began, we've stopped by to check on the progress every week, and we thought it'd be nice to provide you with a glimpse at the process. We'll continue to provide periodic updates with photos to keep you looped in. Here's where we're at so far:
Before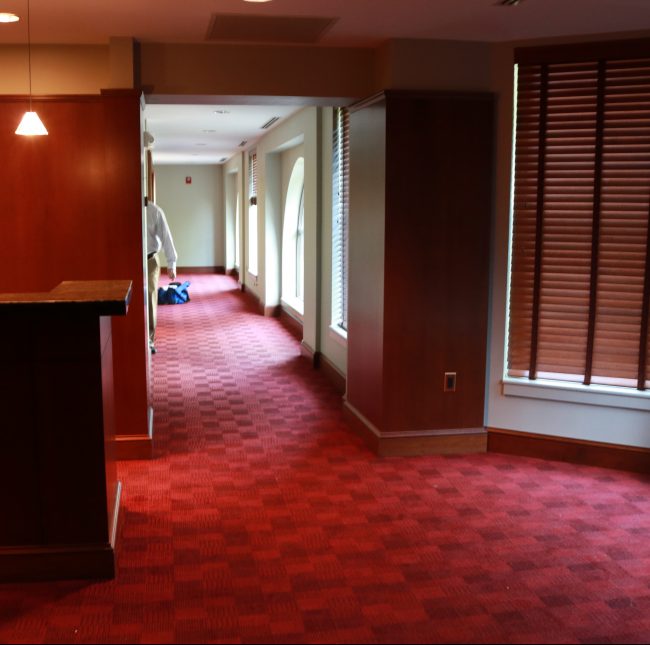 During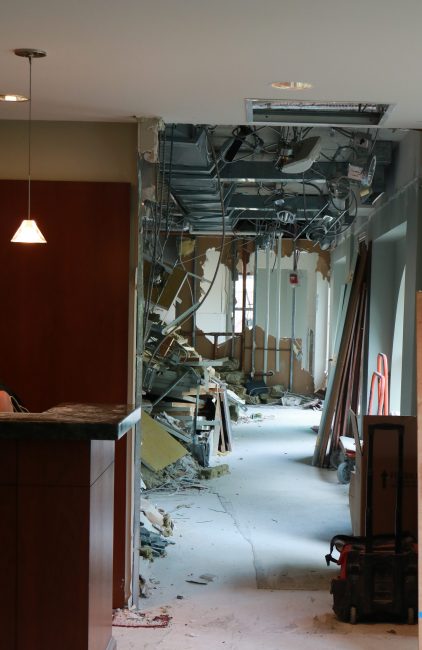 October 11 Update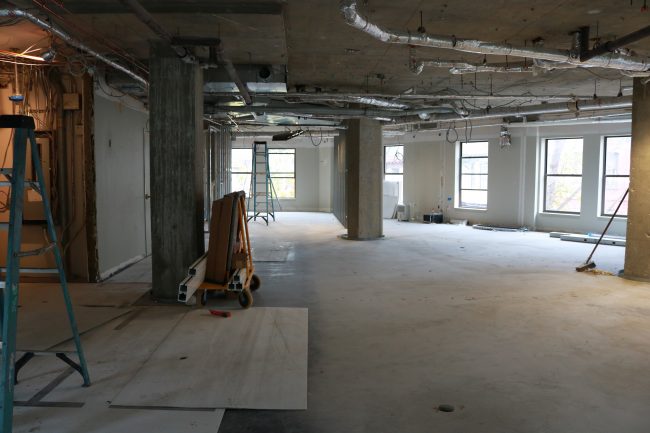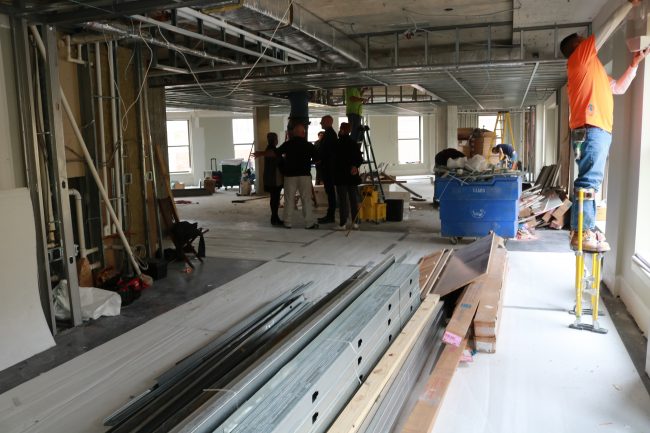 December 6 Update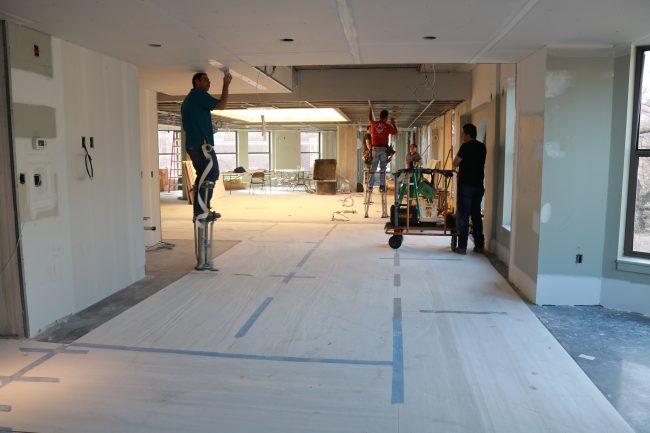 December 26 Update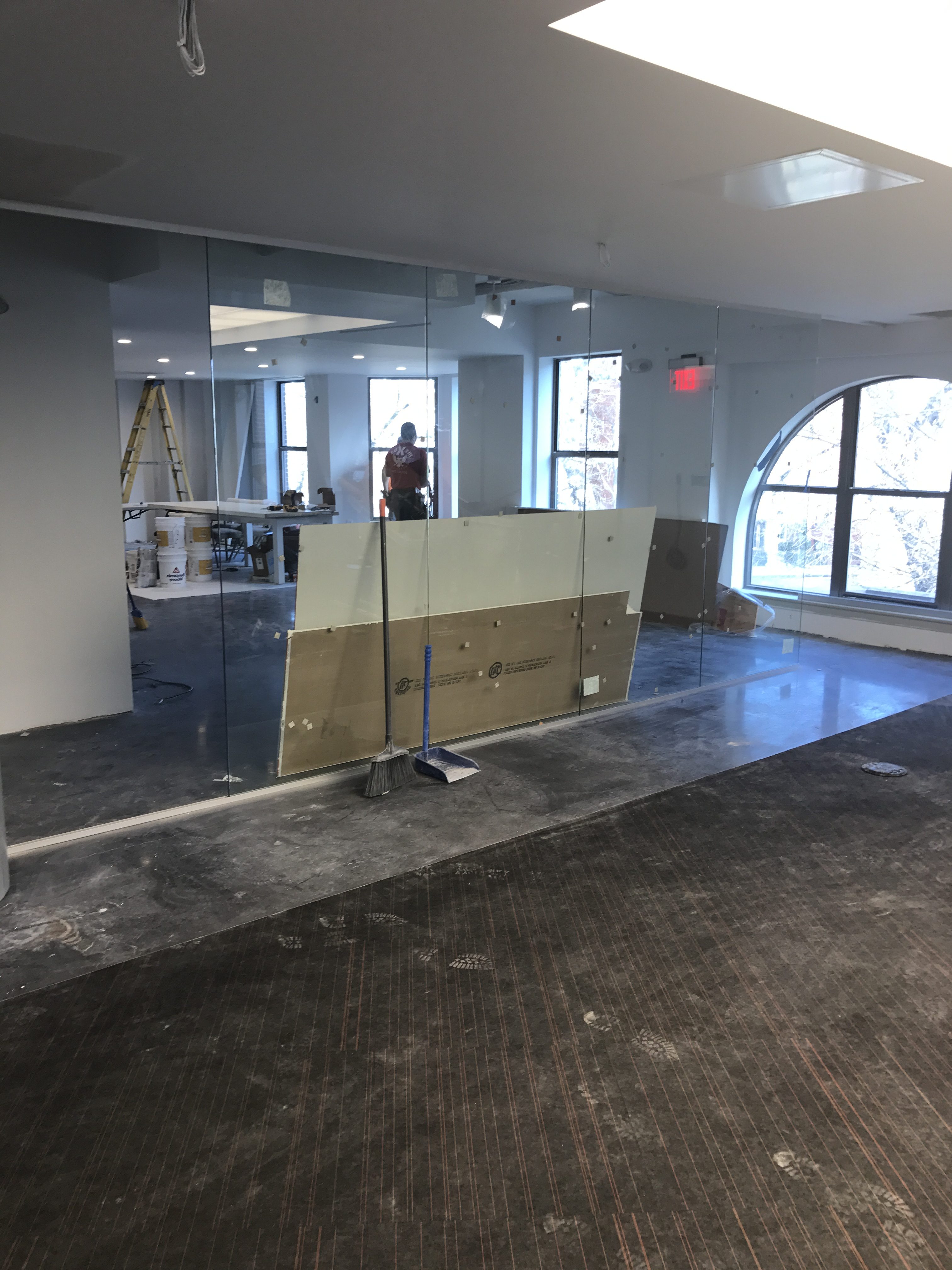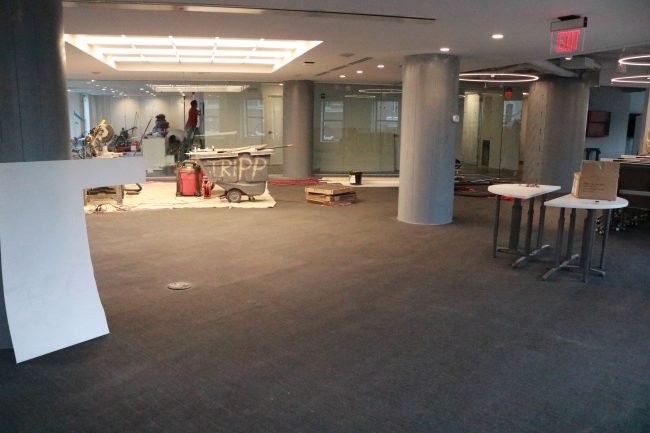 February 9 Update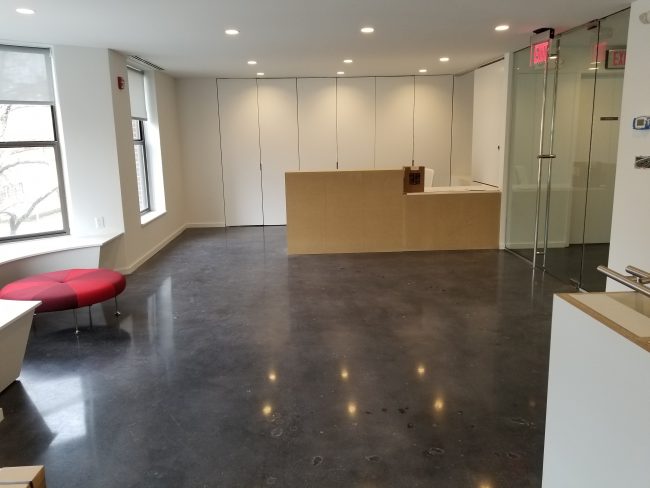 After!